Tax Attorney Practice Areas
Experienced Tax Attorneys in San Antonio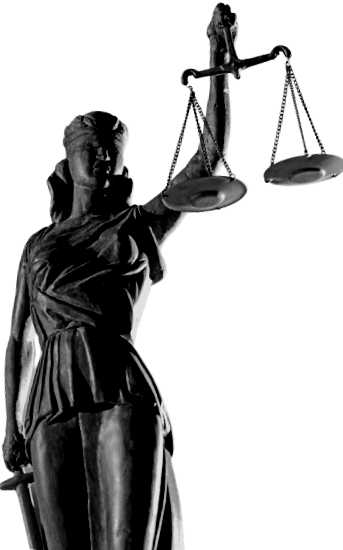 We have been helping clients save on taxes and lower their tax bills for many years. Our seasoned tax attorneys have more than 20 years of combined tax experience and are well-versed in handling all types of complex tax matters.
Our practice areas include:
Whether you have questions about tax deductions and credits or if you need help with an IRS or state audit or appeal, we have likely handled similar cases.
We have an enviable reputation and track record of success when it comes to tax matters.
Have a tax question or problem? Contact us online or by phone at (210) 876-1065 for a free consultation with one of our North San Antonio Tax Attorneys. We can come to you, if necessary.
Client-Focused Tax Advice. Results-Driven Tax Representation.
Taxes are complex. No two situations are the same. While we draw on decades of tax experience handling cases similar to yours, we also work to provide individualized representation that is tailored to your unique circumstances and tax goals. Our tax attorneys are responsive and consistently available for our clients, as well as steadfast legal tax advocates—both in and out of the courtroom.
Why Trust Your Case to Our Tax Attorneys?
Our tax attorneys are highly experienced tax planners and litigators.
We have a proven track record of success in handling tax matters.
We are compassionate, responsive, and attentive, offering personalized tax counsel throughout each stage of the process.
We are the highest-rated San Antonio tax attorneys on Google reviews.
We are flexible to meet our client's needs—we offer evening and weekend appointments, and Spanish-speaking services, and can come to you if you are unable to come to our office.
We offer free initial consultations, meaning there is absolutely no upfront cost for you to talk to us to learn about your options.
Get Help With Your Tax Matter
Taxes are pervasive. They touch everything and everyone. Without proper planning and care, taxes can shoot a hole in your finances and limit the growth of your business. They can even land you in jail.
Navigating the tax system is likely the last thing on your mind. At Mitchell Tax Law, we are prepared to handle every aspect of your tax matter—no matter how complicated or difficult it may be—so that you can focus on healing and moving forward with your life and your business.
We limit our practice to tax and related matters (such as taxable transactions and probate), as this allows us to provide each and every one of our clients with the level of attention and focus they deserve. We invite you to reach out to our North San Antonio tax lawyers as soon as possible to discuss your case and learn more about your legal rights and options for your taxes.
North San Antonio Tax Attorneys
We focus on providing tax solutions to clients in North San Antonio. Our tax attorneys help businesses and individuals resolve tax issues. We deliver meaningful tax advice and strive to resolve complex tax disputes in the most efficient and cost-effective manner possible.
Do you have a tax question or problem?
Our services range from tax advice, sales and use tax compliance, audits and appeals, and federal and state tax refunds, to complex civil and criminal tax litigation matters. Here are some of the services we provide.
We advise clients on taxable and non-taxable transactions. This includes M&A deals, business transitions, and real estate sales and exchanges. We also advise clients on specific tax attributes, such as depreciation deductions and research tax credits.
We represent individuals and businesses with tax litigation matters. This often involves working with accountants to resolve tax disagreements with Federal, State, and local authorities. We employ our experience in choosing the strategies that are crucial in obtaining the most favorable results.
We help clients with problem tax returns. This includes false and fraudulent returns and unfiled tax returns. It also includes returns with inadvertent errors.
We help clients with unpaid tax debts. Our North San Antonio tax attorneys can develop a plan to pay off the money you owe. We have helped hundreds of clients resolve unpaid tax debt problems.
We help clients with state and IRS audits and administrative appeals. The states and IRS have various procedures for verifying compliance. This most often involves audits. Audits are conducted to determine that taxpayers are providing accurate information and reporting the correct amount of tax on their tax returns.
We help clients remove or manage state and IRS penalties. This includes failure to file and pay penalties, accuracy and negligence penalties, fraud penalties, FBAR penalties, and even tax return preparer penalties.
Call (210) 876-1065 For a Free Strategy Consultation.